Legislation & Policymaking
Vision to Action
Working together with you, our advocacy work has led to great outcomes
Align center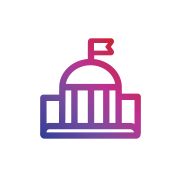 900+
letters from 400+ advocates sent to Congress in 2020 supporting the elimination of robocalls for prescription verification
Align center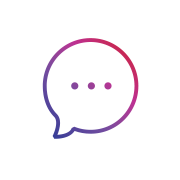 11,342
clicks to regulations.gov driving public comments on FTC's 2019 proposed changes to the Contact Lens Rule
Align center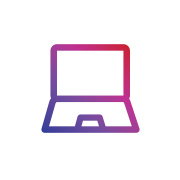 9,400+
online eye health advocates engaged on our Vision to Action Facebook page
Align center
The Final Contact Lens Rule Requirements
What sellers and prescribers need to know
Major updates to the Contact Lens Rule are in effect as of April 1, 2021. Johnson & Johnson Vision developed a resource to help you understand what this means.
A Call to Modernize the Contact Lens Rule in 2020
Our support for legislation
We supported legislation in the US Senate to fix new requirements in the Contact Lens Rule that burden doctors and jeopardize the safety of their patients
Mobilizing Members of Congress
We worked with our Congressional delegation to support the elimination of robocalls
Johnson & Johnson Vision worked with a bipartisan congressional delegation in our headquarters state of Florida to encourage FTC to eliminate robocalls—setting the stage for future action in Congress like the Modernization Act.
Advocating to End Robocalls
We support legislation to eliminate robocalls as a permissible form of contact lens prescription verification, with an eye toward patient safety.
In May 2019, FTC recognized through its proposed updates to the Contact Lens Rule some of the key problems with robocalls and the misuse of the prescription verification process, which can contribute to substitution of a non-prescribed brand or manufacturer of lenses.
The Health Care Alliance for Patient Safety
Align left
Johnson & Johnson Vision is proud to be a leadership member of the Health Care Alliance for Patient Safety (APS) - a leading voice for patient eye health and safety comprised of health advocates, innovators, and trusted health experts from the eye health community.
Align left
Our Commitments and Activities
Together with our partners in APS, we work to shape policy on eye health issues through advocacy and collective action at the Federal and State levels.
Through the APS and on our own as a leader in eye health advocacy, we educate members of Congress on the importance of eye health issues and initiatives.
Our leaders take an active contributor role in APS forums and roundtables to educate lawmakers on issues such as the importance of combatting counterfeit contact lenses and ensuring that as technologies evolve, telemedicine is used safely and responsibly.
Read more about the work we're doing through APS to advance patient health and safety in Congress.
Align left
Gray
Regular