It's been 40 years since Johnson & Johnson acquired Frontier Contact Lenses.
In honor of this milestone, employees who have been with the company since the early Frontier days share their personal memories of innovation and growth.
Align left
Wide
For 40 years, Johnson & Johnson Vision has paved a path of firsts in the industry of vision care, challenging the boundaries to create the next generation of opportunities in eye health and deliver the very best outcomes for patients.
In 1981, Johnson & Johnson acquired a small contact lens manufacturing company located in downtown Jacksonville, Florida. It was called Frontier Contact Lenses. Johnson & Johnson renamed it Vistakon, and later it became a division of Johnson & Johnson Vision Care. This was to be the beginning of a very exciting four decades in our history.
Align left
From here...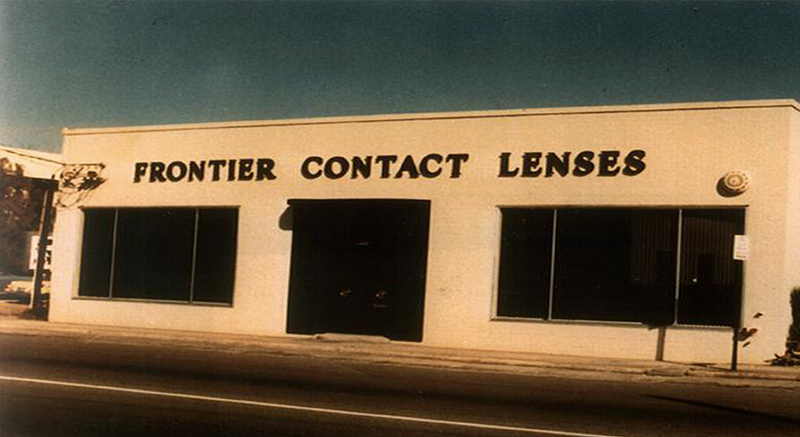 Align left
... to here: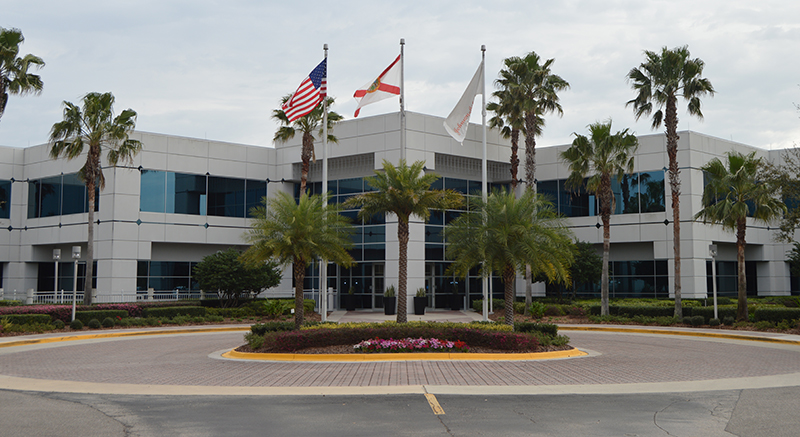 Align left
We asked a few of our employees who have been here since the beginning – 40 years ago – to share some of their memories as we celebrate our history of innovation and their milestone anniversaries.
The beginning 40 years ago – how things were done…
When you picture a lab that makes contact lenses, you're probably picturing sterile conveyer belts zooming past with hundreds – or maybe millions – of lenses in batches and shiny machine arms quickly packaging boxes to be shipped around the globe. While this is the case now, the contact lenses that you were wearing back in the 80s didn't exactly experience the same kind of manufacturing.
With the sound of a bell signaling the start of the workday at 7:00am at Frontier Contact Lenses, employees began their daily tasks in small laboratories. While now automated by machinery at a rapid pace, the process of manufacturing a contact lens in 1981 involved manual cutting, polishing, measurements, inspections, and hydration of hard lenses into soft lenses in beakers.
Align left
"The manufacturing process was very manual, not always accurate and not repeatable meaning that you couldn't pull two contact lenses labelled with the same parameters and expect them to be the same," said Elaine Anderson, Senior Manager, Clinical Research."
Align left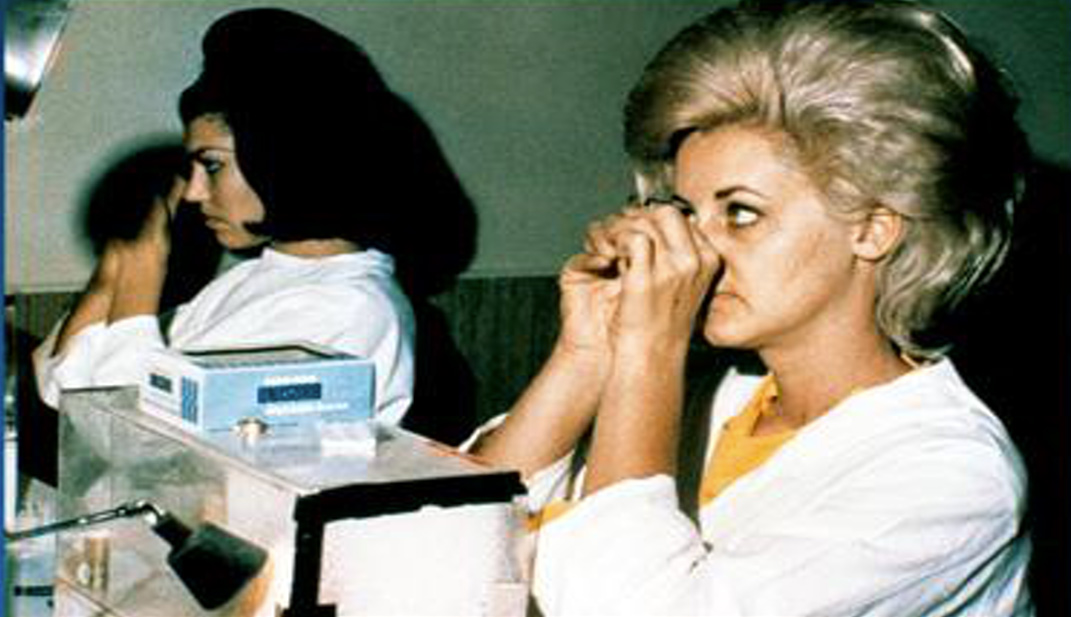 style_regular
Regular
Starting out in Wet Lab Processing, Debbie Flewwellin, Senior Technical Coordinator, R&D Pilot Line, was handwriting lot numbers and expiration dates on vials. With plenty of steps involved in making lenses by hand, the company produced about 700 lenses a day, but ended up with about 350 good lenses at the end of each day, Debbie shared.
Julie Callis, Lead Coordinator, QA Product Release, R&D Quality Systems, worked in lens processing at Frontier. Alongside others, she sat at benches and worktops with a table-top flow process of manufacturing and used code words to inform operators and technicians. "If our station did not have any work waiting for us, we had to yell out loud for everyone to hear "OUT OF WORK" to keep the process moving," she recalls.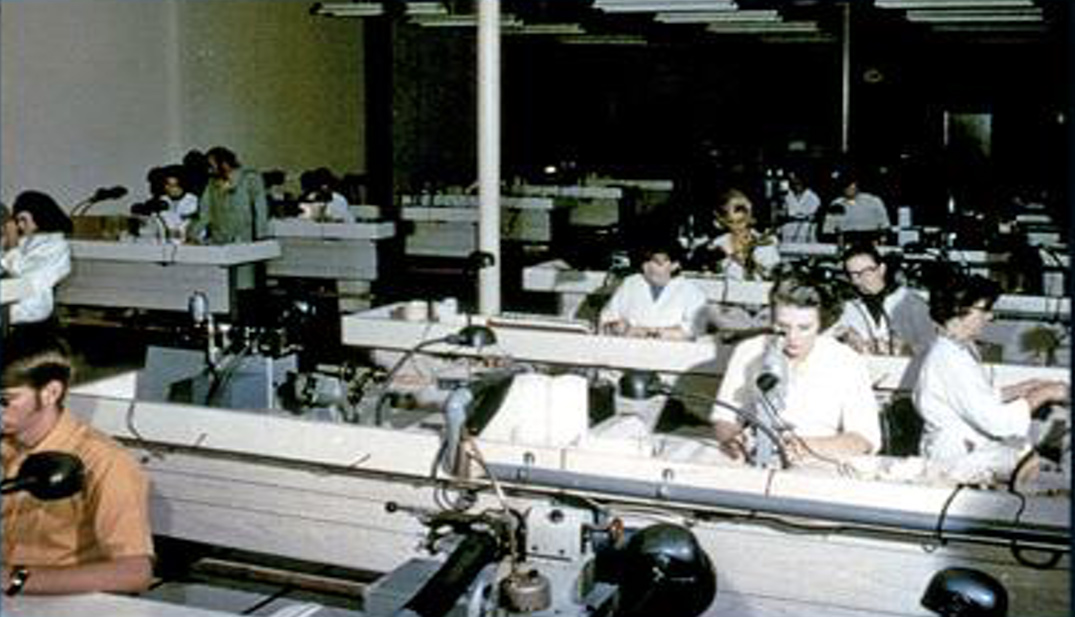 After Johnson & Johnson acquired Frontier, the company quickly grew in its automation and manufacturing capabilities, leading to significant innovation in contact lenses design and manufacturing. Automated injection molding machines, in-line lens hydration and automated lens inspection systems greatly improved the manufacturing process. The company created materials, methods and technology that increased production from 100,000 contact lenses a day in 1GT (First Generation Technology) Labs to 1 million a day in 2GT (Second Generation Technology) Labs.
Align left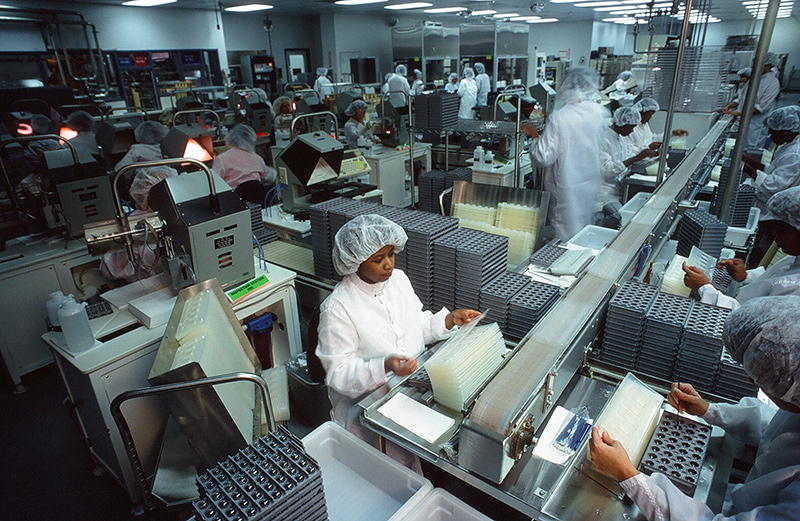 1GT (First Generation Technology) Labs
Align center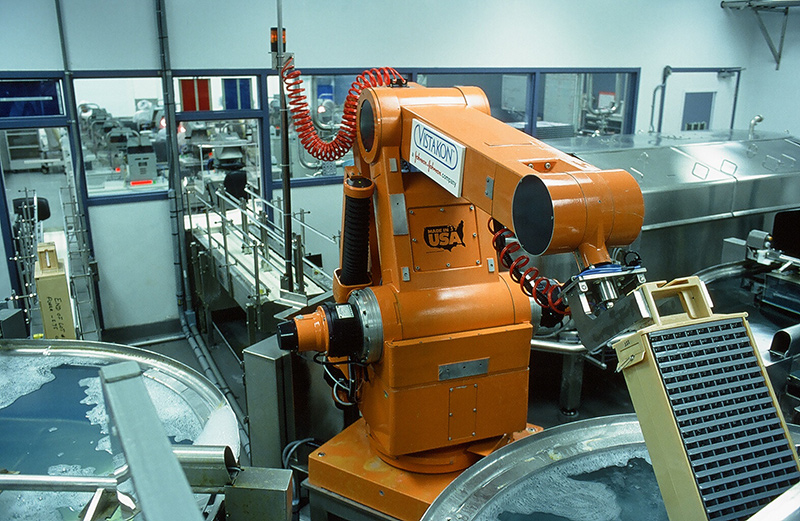 2GT (Second Generation Technology) Labs
Align center
Employees were not only able to witness firsthand the advancements in technology that were taking place at the company but were taking steps right alongside these innovations. Julie was part of the first team to move to the new location on Richard Street in Jacksonville, Florida to begin the process of manufacturing lenses in bulk instead of one at a time. "This was an awesome opportunity for me to start my growth with the company," she said.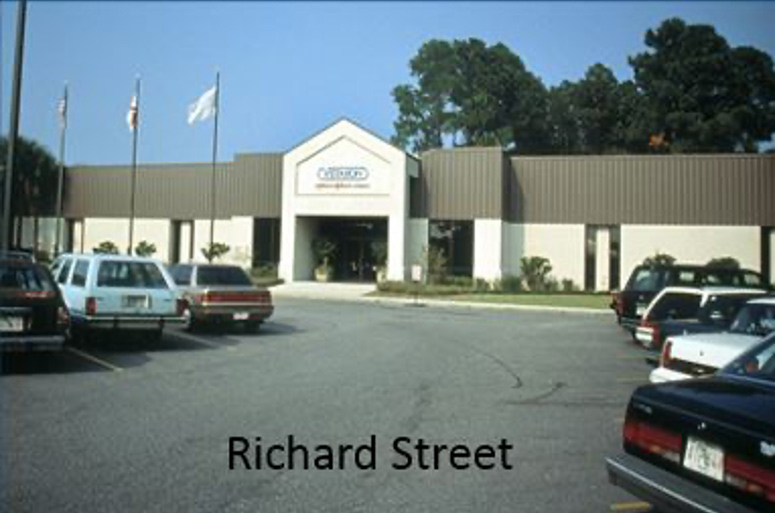 Align left
A turning point with Johnson & Johnson
The company then transformed the eye care industry by introducing the world's first mass-marketed disposable soft contact lenses under the name ACUVUE® Brand Contact Lenses in 1987.1 "I am most proud of the innovation of the disposable lens and was always amazed when new products were introduced," said Teresa Nealy, Distribution Operations Coordinator. This major milestone could not have been possible without the hard work, commitment, and determination of the cross-functional team members.
Like her fellow colleagues who had started with Frontier, Cynthia Marsh had a long, successful journey to where she is now as a Clinical Operations Manager at Johnson & Johnson Vision. In her first few years, Cynthia showed up to work every day at the labs for manufacturing, then helped shape the first clinical research department. "Since the early days, we've grown a lot from a single exam room with one research doctor and a few willing participants to test Frontier prototypes, to conducting the initial clinical studies that led to the first disposable contact lens to market ACUVUE®, to the robust clinical trial program we have today," noted Cynthia who was an early volunteer to personally test new lenses.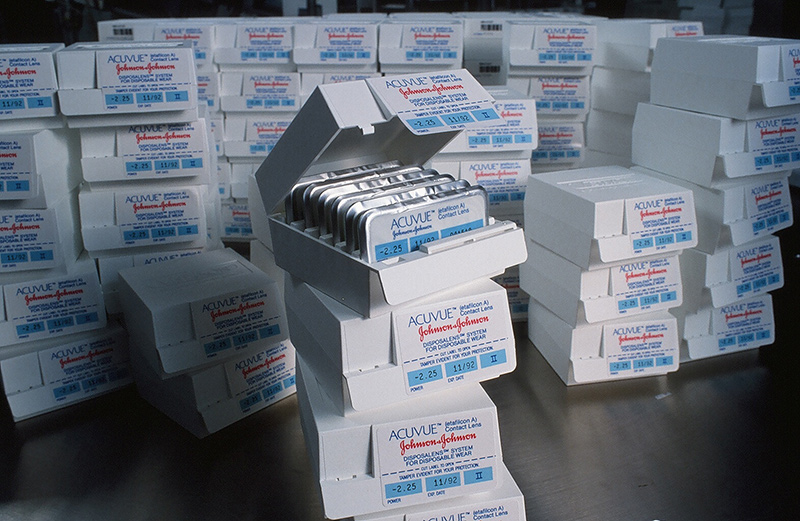 As the company began to grow in numbers, it was not uncommon for employees to transition departments and roles. Cindy Smith-Franco, now a Senior Quality Engineer, started her journey with the company in 1981 in the Wet Lens Processing Laboratory as a technician. From there, she was able to move up and discover her passions as well as grow her expertise in new departments through the Microbiology, Optical Tooling, and Reprocessing Department and eventually in Quality Assurance, where she is now.
As the company grew in innovation and automation, Teresa also grew in her career, quickly becoming proficient in each of her tasks and eventually became a trainer for those roles. "As a teenager you don't think that science will impact your life, but I watched science at work from one level to another over the many years of my career. I continue to learn new things every day, making my job more interesting and challenging than I thought possible."
Today, Johnson & Johnson Vision is working on 5GT (Fifth Generation Technology) and produces approximately 4.5 billion contact lenses per year.
Looking forward
At Johnson & Johnson, Our Credo guides us as a company, reinforcing our "people first" approach in all facets of our business.
And specifically, at Johnson & Johnson Vision, teamwork and collaboration have been the most valuable factors that have helped advance our innovations in eye care since we stepped into Frontier Contact Lenses 40 years ago. Starting out as a contact lens business, the longstanding commitment from people in the organization have been the key to unlocking the company's potential to bring more benefits to patients and help them live their lives to the fullest.
Align left
"Over the years I've had many experiences and through them all, I've had life-long friends by my side within my work family. I feel very fortunate to work in a field that I love and have so much passion for and to work with so many special and talented people," Elaine recalls with a smile.
Align left
style_small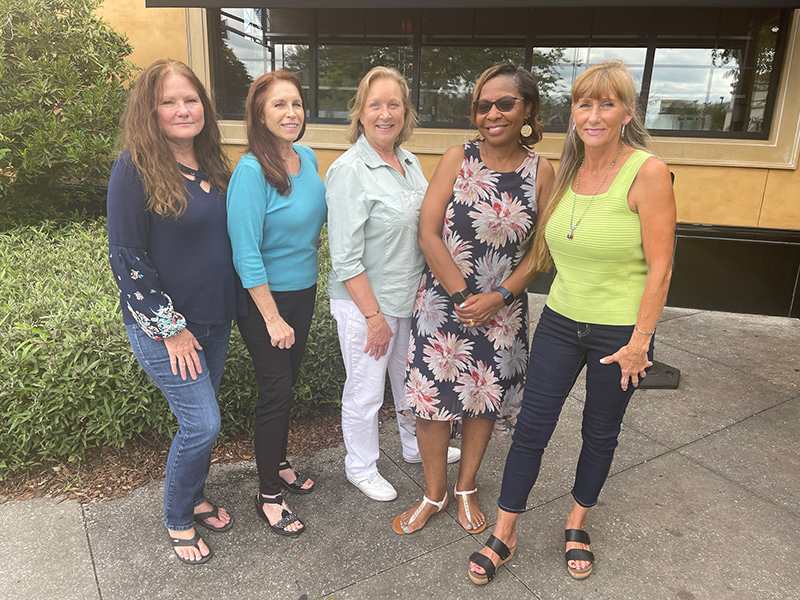 (from left to right) Elaine Anderson, Cynthia Marsh, Julie Callis, Cindy Smith-Franco, Debbie Flewwellin, Teresa Nealy (not pictured)
Align left
Johnson & Johnson Vision would like to thank everyone who has been on this exciting journey from the start, and everyone who has joined us since. As a team, we are dedicated to continuing to support the global eye care community – from patients, eye care professionals and others with exponential growth in innovation – from starting in the early days of manual manufacturing at Frontier – to where Johnson & Johnson Vision is now – a global leader in eye health.
"While there's been a lot of growth and change, the most precious things have stayed the same: our people. I am proud of the incredible loyalty and commitment of our employees that have been there since the early days at Frontier. We owe our success today and in the future to the people who have shaped this company," said Dave Turner, Head of R&D, Contact Lens Platform.
---
1. https://www.jjvision.com/sites/default/files/media_center/History%20of%20ACUVUE%C2%AE%20Brand.pdf
PP2021OTH6558
Align left