We generate new insights, invest deeply in new products and solutions, and collaborate with scientists around the world to make an impact on the biggest eye health needs.
Align left
style_medium_alt
Scientific innovation is the foundation for all our products and solutions.
For us innovation is all about discovering new insights throughout a patient's eye health journey – and translating those insights into the next generation of products and services through sustainable manufacturing and leading technology.
We are a team of world-class R&D professionals, including scientists, engineers, clinicians, and biostatisticians, dedicated to Vision Made Possible for patients at every age, in every stage of life, in every corner of the world.
With expertise across the spectrum of eye health, our agile team ensures patients remain at the center of everything we do.
Align left
Scientific Innovation
Our R&D team thinks differently about innovation with curiosity-driven discovery.
Align left
We are constantly pushing the boundaries of what's possible by asking, "What If…" to challenge the status quo, and purposefully innovate for patients. This includes addressing global epidemics like myopia in the pediatric eye, managing refractive error in the developed eye, and meeting the specific needs of aging patients with cataracts.
Align left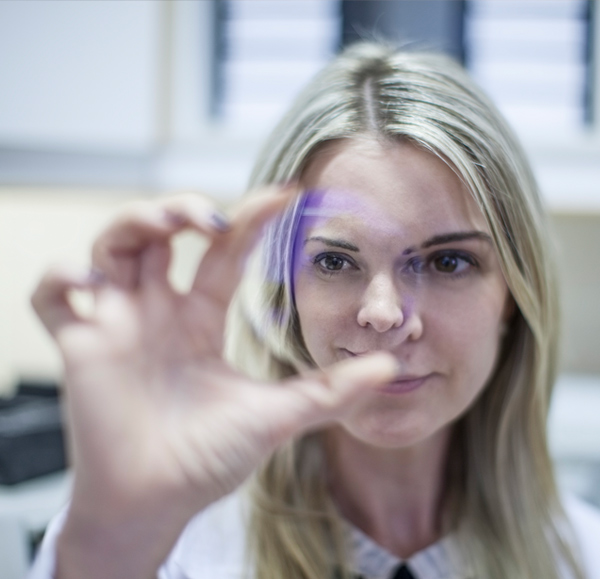 style_regular
Regular
We are reimagining the scale and impact we can make across a patient's life to pave the way for a new future of eye health.
Align center
style_medium_alt
We have a proud legacy of firsts and widely transforming how eyes are corrected and cared for including contact lenses, dry eye, refractive surgery, and cataract surgery.
Align left
style_emphasis
Over the course of 30 years, we have built a strong reputation among eye care professionals and patients. This trust has been earned through our commitment to eye health, continuous innovation, uncompromising quality, safety, and performance.
Our focus remains on addressing the unmet eye health needs across one's lifetime.
Starting with childhood myopia, we're leading with science and establishing new standards of care to slow down the progression and stop this epidemic.
With the developed eye, we're advancing industry-leading solutions for vision correction, meibomian gland dysfunction, and beauty.
Through the aging eye, we're restoring high-quality and range of vision to presbyopia and cataract patients.
Align left
Align left
style_medium_alt
We are aiming to change the trajectory of myopia, the biggest eye health threat of the 21st Century.1 Over the nearly last two decades, we've made a significant R&D investment to help tackle the challenges of myopia management, including generating new research and evidence-based strategies and introducing an innovative portfolio of new treatments and professional support.
Align left
Contact Lenses

In 1987, we introduced the world's first disposable soft contact lens under the brand name ACUVUE®.2
Since then, we have continued to advance contact lenses – delivering brand new categories of lenses by listening to the needs of patients and eye care professionals.
Fueling our innovation is our Eye-Inspired design approach, which helps ensure that our contact lenses work in harmony with the natural physiology and anatomy of the eye.4
Align left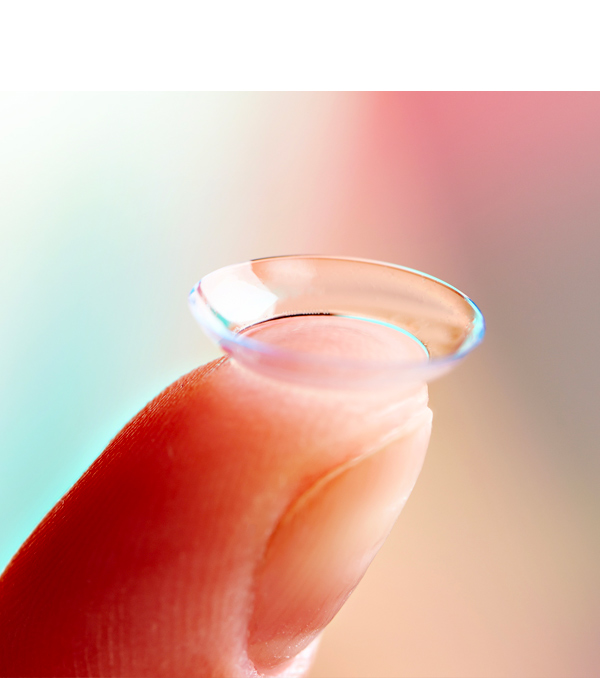 style_regular
Regular
Each year, we manufacture roughly 5 billion contact lenses3 to help millions of patients globally with vision correction.
Align center
style_medium_alt
Eye Care

In the ocular surface disease areas, we are making innovations to our dry eye technology. We have revolutionized eye care by developing a fully automated treatment for meibomian gland dysfunction (MGD)5, a prominent cause of dry eye.6
Align left
Refractive Surgery

We are advancing refractive surgical technology. Our vision corrective surgery has undergone a revolution, designed to deliver surgeon confidence and accuracy, practice efficiency, and improved visual outcomes and recovery for patients.7-10
Align left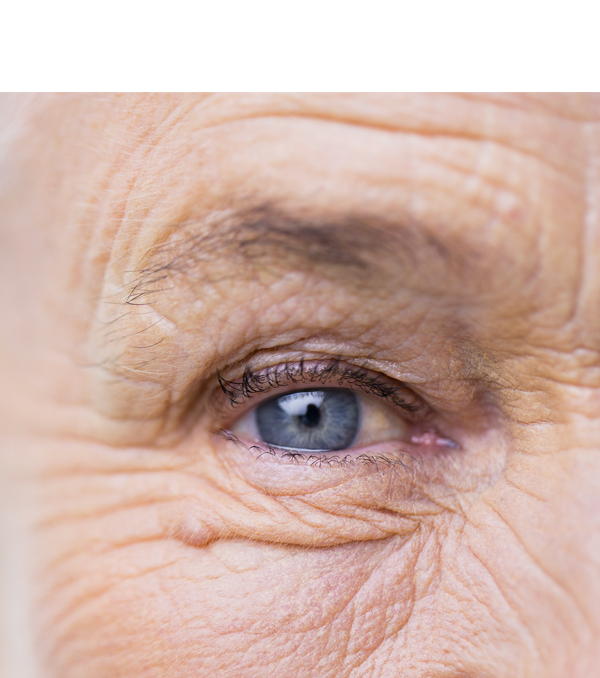 style_regular
Regular
Cataract Surgery and Treatment

As pioneers in ophthalmology, we deliver innovative cataract solutions to deliver excellent patient outcomes. Over two decades ago, our dedicated team of researchers and innovators introduced the TECNIS® platform, a proprietary combination of materials and design. This discovery has since paved the way for numerous breakthroughs, including the first aspheric foldable IOL in the U.S., and extended depth of focus IOL (intraolcular lens).11,12
Today, cataract surgery is supported by our extensive range of IOLs under the TECNIS® platform, empowering surgeons with diverse solutions. These IOLs not only address cataracts but also treat common vision issues such as presbyopia, myopia, and astigmatism.
Align left
Innovation: What Does the Future Hold?
Align center
style_big
By harnessing the power of the world's largest and most diverse healthcare organization13, we will continue to pioneer the future of vision, set new standards of care for the industry, and apply cutting-edge innovation and science-led solutions to make dependable outcomes possible for our customers and patients.
With our heritage of innovation, and passion for collaboration, no one's better equipped to see and shape the future of eye health.
Align center
Holy C, Kulkarni K, Brennan NA. Predicting Costs and Disability from the Myopia Epidemic – A Worldwide Economic and Social Model. Invest Ophthalmol Vis Sci. 2019;60(9):5466-5466.
https://www.jjvision.com/sites/default/files/media_center/History%20of%20ACUVUE%C2%AE%20Brand.pdf?r=jjv
Johnson&Johnson Vision lnvestor Relations 4Q211Internal Report
JJV Data on File 2020. ACUVUE Brand - Eye-Inspired Innovations.
Information based on internal competitive data and patent analysis as of June 2018 against TearScience and iLux Systems in the US. See iLux website http://www.tearfilm.com/ilux-device/ and TearCare website https://sightsciences.com/us/products/tear-care/
Lemp MA, Crews LA, Bron AJ, Foulks GN, Sullivan BO. Distribution of aqueous-deficient and evaporative dry eye in a clinic-based patient cohort: a retrospective study. Cornea. 2012 May;31(5):472-478.
ASCRS 2022 LASIK Flap Accuracy Comparison Between A New Femtosecond Laser and iFS, Mahipal Sachdev
DOF2023OTH4002: The ELITA™ Femtosecond Platform Patient Interface Design
DOF2023RF4002: The ELITA™ Femtosecond Laser device description
0155-1910 ELITA operator's manual (Flap) US edition (v0.2) REF2023RF4014
Fine IH , Hoffman RS. The AMO array foldable silicone multifocal intraocular lens. Int Ophthalmol Clin. 2000 Summer;40(3):245-52. (REF20190TH4475)
Johnson &Johnson Vision (2020) TECNIS EyhanceT"' IOL with TECNIS Simplicity™ Delivery System. Directions for Use. Document No. Z311524E Rev. A. Revision Date: 1/2021 (REF2021CT4019)
https://www.jnj.com/johnson-johnson-announces-plans-to-accelerate-innovation-serve-patients-and-consumers-and-unlock-value-through-intent-to-separate-consumer-health-business#:~:text=Following%20the%20planned%20separation%2C%20the,capabilities%20focused%20on%20advancing%20the

PP2022AMB4976
Align left
Wide